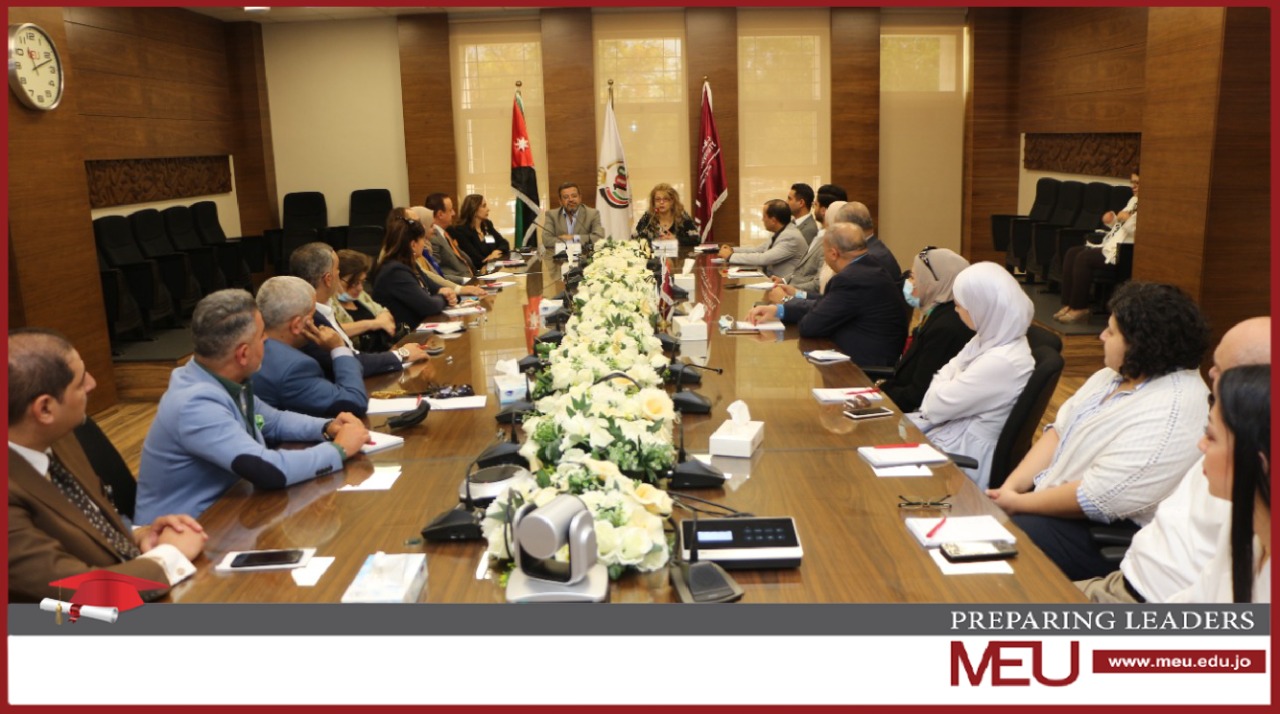 In the presence of several academic personnel, MEU received the managers and reporters of local, Arab and regional channels to speak about the key challenges that face media coverage in Jordan.
During the discussion, attendees talked about the social, economic and political aspects of key issues related to media work in Jordan. They reached an agreement to focus on the practical aspect of the syllabi and programs of the faculties of media in Jordan, as this would enhance their outputs and help align them with the needs of the labour market. This would also require focusing on investigative journalism, data journalism and digital media.
It is worth acknowledging that this meeting demonstrates the university's full recognition of the significant role of mass media in news coverage.