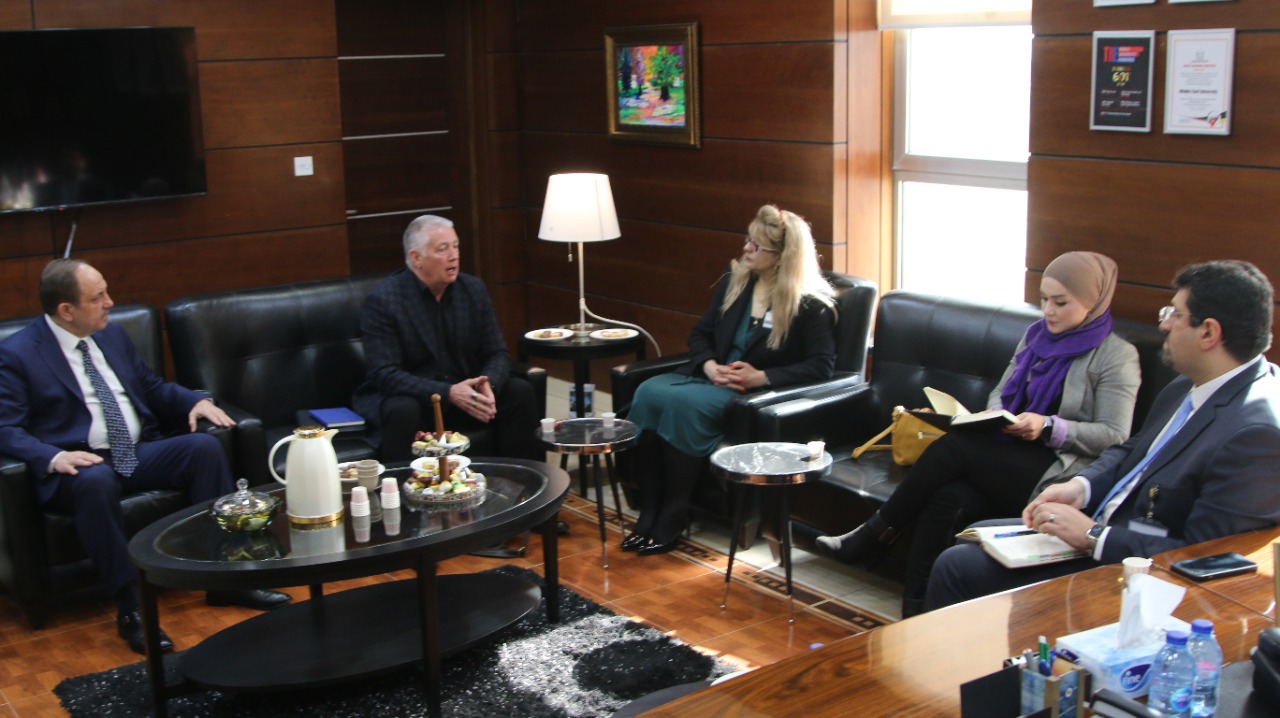 The President of MEU, Prof. Dr. Salam Khalid Al Mahadin, met the Executive Director of the International Education Network Limited (IEN), Phil Clements to discuss ways of joint cooperation in the fields of technology, education and training.
Prof. Al Mahadin welcomed the cooperation, saying that the university is always looking for a real and effective development partner in the field of education, especially since the most important feature of MEU is its constant focus on international partnerships with various institutions, in order to qualify its students for the labor market.
From his side, Clements expressed his admiration of MEU's research and educational structure, as well as its sustainable green environment that relies for its energy on natural resources, such as the sun and water. He emphasized the desire of IEN network to cooperate with a prestigious educational institution such as MEU, which respects science and dedicates its efforts to its higher message.