Dean's Message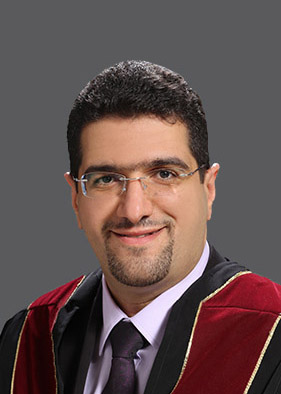 It is indeed my pleasure to welcome you on my behalf, and the behalf of my fellow academics and administrative staff at the Faculty. We encourage you to explore this page in order to get to know us – faculty members – through our biographies, and review our programmes and study plans available in Arabic and English.
I consider it an honor to serve as an asset for our newly found university by contributing, along with my fellow employees, to its veneration and good repute on local, regional, and international scales.
My colleagues – at the Faculty – and I value the spirit of teamwork in our endeavor for excellence. It is in our best interest to set modern study plans that respond to the requirements of Accreditation and Quality Assurance Commission for Higher Education Institutions, and live up to quality assurance standards. We aspire – through our efforts – to realize the University's vision and strategy that aim to serve local community and environment. Additionally, we set upon preparing distinct alumni who dedicate their knowledge and skills in service of their societies. Alumni who keep pace with the ever-so-changing requirements of local and regional labour markets, and who seriously seek the development of their scientific research and creative thinking skills.
The Faculty's administration looks to maintain relevance in a rapidly advancing world by closely monitoring local and regional labour markets and developing current curricula accordingly. Furthermore, the Faculty goes the extra mile by finding new majors, such as E-Marketing and Social Communication, which meet renewed demands.
Ultimately, the Faculty of Business ensures the periodic enhancement of education outputs for all majors in correspondence with international trends.
ِDean of Faculty of Business
Prof. Hesham Said Abusaimeh
dean-business@meu.edu.jo