Chairman of the Board of Trustees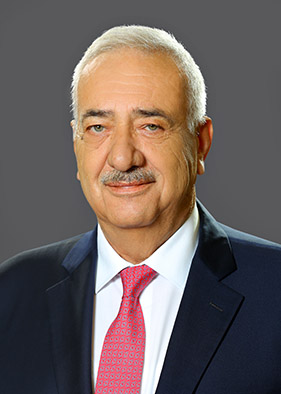 Strategic thinking, Strategic planning and Strategic management are not abstract concepts that belong to the realm of theory. They require concrete entities through which they can be actualized; An entity with long-term strategic goals reflecting a clear vision, a focused mission and specific goals. An entity that occupies a distinctive place within its own internal and external environment.
Middle East University epitomizes such an entity. As a true example of a higher education institution, it has succeeded in carving a strategic path for itself on the basis of core values attained through extensive academic, research, and community experience, best practices, and partnerships with prestigious universities. Our motto "Commitment, Seriousness, and Quest for Knowledge" underlies all our efforts to remain constantly updated with cutting edge and innovative developments in the world of science. We believe that a successful graduate is one who is not only able to secure a job but is capable of carving a bright future for themselves.
Best Regards,,
Chairman of the Board of Trustees
Dr. Yacoub Nasereddin
Official Website
www.yacoubnasereddin.com
E-mail Address
dr.yacoub@meu.edu.jo