Department Head Message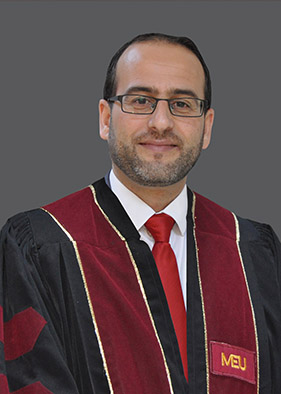 The Computer Science (CS) Department was founded in 2005 as part of the Faculty of Information Technology (IT). The CS department maintains high quality teaching and research in both BSc and MSc courses.
Computer science is an integral part of the needs of modern society and particularly in large companies and corporations. A successful career in computer-based work relies on both sound technical skills and the experience of applying them in the real world. The Bsc in CS has been designed to develop students' theoretical and applied skills and to support them in gaining the experience needed to apply these skills effectively..
To enable students to keep pace with the development in the theoretical side of computer science, the University provided the Department with the latest laboratories. In addition to the above, the Department has made partnership agreements with local and international companies, like Microsoft, which gives training courses for students and faculty members to enable them to use and apply the latest of their software products. Accordingly, this would bridge the gap between academia and industry.
All department members are PhD holders who conduct high quality research in various areas including: Computer Networks, Cyber Security, Cloud Computing, Pervasive Computing, Internet of Things, and Artificial Intelligence.
Students successfully completing the degree requirements will:
Be able to develop computer programs using object-oriented development techniques.
Be able to use object-oriented techniques for systems analysis and design.
Have an understanding of database technology and its exploitation.
Understand the underlying technical concepts of network technology, internet and multimedia technology, or the delivery of applications.
Be able to apply appropriate techniques across a small number of specialized computing subjects.
Be able to carry out a research-informed practical project involving system construction or experimental work.
Head of the Computer Science Department
Dr. Ahmad Al Zoubi