Department Head Message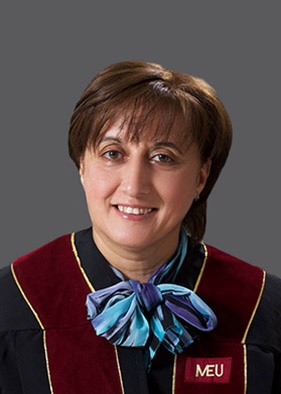 Welcome to the Department of Tourism Management at the Middle East University. The Department focuses on developing tourism education and seeks to develop hotel management in Jordan by following modern approaches and applying findings from new disciplines. The tourism programs which are offered to our students at MEU allow them to benefit from and enjoy systematic and diverse ways of how necessary knowledge and required persoel and understanding skills are transferred. This undoubtedly, allows our graduates to work effectively and untiringly in a field of promising opportunities.
The Department strives to achieve quality-control and establish effective systems that elevate educational processes by which it gains status amongst other departments of tourism and hotels at the national, regional, and international levels , and to become a member of both the Arabic Network for promoting intra Tourism, and the World Tourism Organization. The Department also provides an effective learning environment to ensure competitiveness to achieve excellence for graduates at the levels of knowledge and skills. The Department aims at supplying the students with all theoretical and practical expertise crucially needed in the labor market to promote the tourism industry in the Jordanian society; particularly by participation in leading the Jordanian community to solve problems in the tourism sector. Our valued visitor, be rest assured that my colleagues and I will be more than happy to answer your queries.
Head of the Tourism Management Department
Dr. Saadeh Afaneh